A Continental Navy patrol considting of Admiral Xi, Commodore Rain, and Commander Bethany intercepted a pirate fleet of Captains Bruce, Ratty and Angel. Navy lookout also identified pirate Saz as a gunner on Bruce's ship.

After the first pass of the fleets, the pirates split up with Bruce seperating from Ratty and Angel. After assisting Commodore Rain in regaining control of her ship after a problem with the helm, Xi and Rain went after Bruce. Commander Bethany pursued Angel and Ratty. Bethany isolated Angel and they fought a furious battle. By the time Ratty came back around Angel was incapped and the Commander went after Ratty, incapping him. Xi and Rain sank Bruce and came south to help the Commander. Bethany came around an island, exchanging fire with Angel as Xi and Rain closed in on Ratty and Angel. In the exchange of fire, Ratty was sunk first, Angel incapped Bethany then Xi and Rain finished off Angel.

The Navy won this engagement but no doubt the pirates will return.​​

Sketches after the break.

Powered by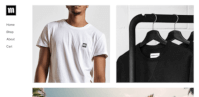 Create your own unique website with customizable templates.