Thursday Night at 6pm SLT in
Pirates Destiny
For many years small sloops and schooners were the bane of "legitimate" shipping and national navies. Small, quick, and very maneuverable, these ships are not to be underestimated.
Sail with us at 6 through the islands of PD for a fast paced and action packed battle
Here is the official List of Vessels allowed in Pirates Destiny Sloops and Schooners Battle.
Remember, we are not going by the sail plan, but rather the number and placement of guns. Sloops have a maximum of Six Guns, and Schooners have a maximum of eight. The two merchants, even though they have the proper amount of Hit Points, only have three
​Sloops:
AT Revenge
BRS Fortuna
LCSY Singapore Sampan
MTM Statenjacht
SSS Sloop
Terrada
Schooners:
Merchants:
Powered by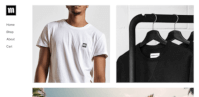 Create your own unique website with customizable templates.